Handmade soy candles with hand painted glass candle holders and plates. Discover handmade tote bags, fabric coasters and handcrafted gifts, made in England.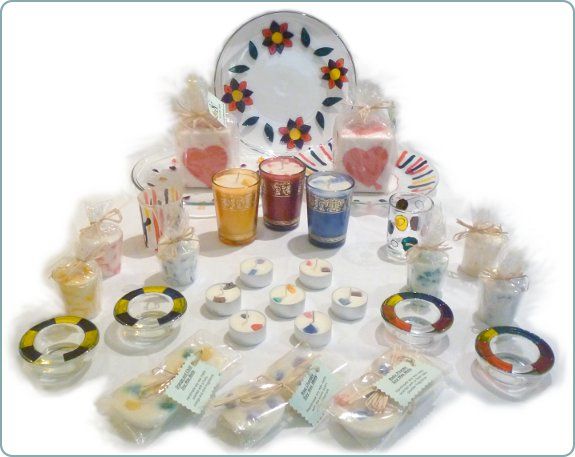 All our handmade candles are made from natural soy wax, a cleaner and more eco-friendly alternative to paraffin wax. Soy wax is free from toxins, non-carcinogenic and is a renewable resource.
From tealight candles, to soy candles in glass jars, to naturally dyed votive candles, you will find high quality soy candles here, handmade in the UK.
A range of hand painted candle holders and candle plates in an array of exciting and creative designs can be found here. Carefuly designed pieces of hand painted glasswork with a range of colours and styles to suit you.
You can find here other ranges of handmade crafts. Discover fabric coasters for your cups and drinks, with various decorative fabric designs. There are also handmade designer tote bags in many different colours. Some tote bags also have our own hand dyed and hand painted fabric designs, making each of them a one of a kind handcrafted bag.